1. Ranbireshwar Temple – Abode Of 12 Lingams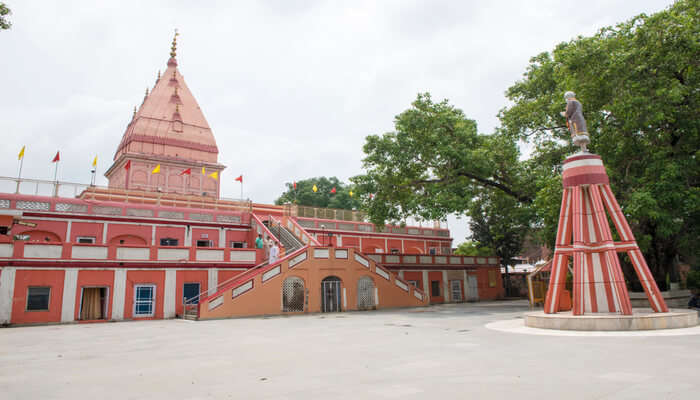 This is one of the most well known temples which is popular for its large number of devotees that flock around every year to experience the serene beauty. Being constructed by Raja Ranbir Singh, a devotee of Lord Shiva, this temple boasts a strong history. It follows a structure where specific days are maintained for worshiping Lord Shiva. Being located opposite to Jammu and Kashmir Civil Secretariat, the temple boasts the presence of twelve crystal 'lingams'. These are created at a height of 12 to 18 inches.
Location: Shalamar Road, near Civil Secretariat
Timings: 5:00 am to 9:00 pm
Entry cost: Free entry
2. Raghunath Temple – Awe-Striking Architecture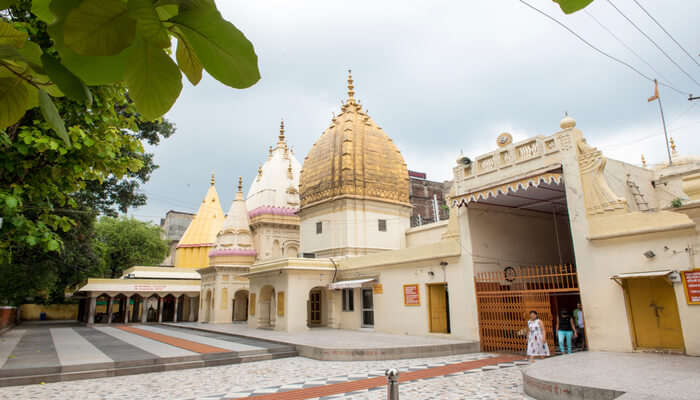 Raghunath Temple, lying in the heart of Jammu is an important shrine with a strong historical background. It is the eighth incarnation of Vishnu 'Rama', a deity who is considered as being the patron one of the community. There are a few other temples situated nearby which have also been dedicated to Gods and Goddesses related to Ramayana, the Indian epic.
It has been made over a long period of time and took about 25 years. The prime architects behind this expansive beauty were Maharaja Gulab Singh and son Maharaja Ranbir Singh who has created the epic beauty with a lot of precision and patience.
Location: Fatthu Chaugan, Pakki Dhaki, Majhin, Centre of Jammu City
Timings: 6:00 am to 8:00 pm
Entry cost: Free
3. Amarnath Temple (Pahalgam) – A Wonder Worth Witnessing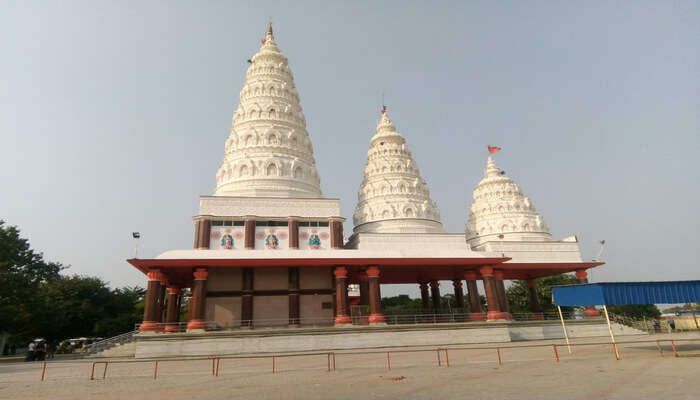 The temple, beautifully surrounded by fairly steep hills is an extremely popular pilgrimage all over the world. People from India and world visit this temple every year to seek the blessings of Lord Shiva. This is the oldest existing temple of Kashmir which has been created back in the 5th century. Being situated in a narrow gorge and at an altitude of 3888 m, the dham is a worth visit.
One of the principal Dham of Hindu religion, the temple is a natural creation of ice which takes place in the month of July to August. The creation of ice stays for a period of about 15 days. Compulsory health certificate is required.
Location: East of Srinagar
Timings: 4:00 am to 11:00 pm
Entry cost: Free
4. Vaishno Devi Temple – True Place Of Devotion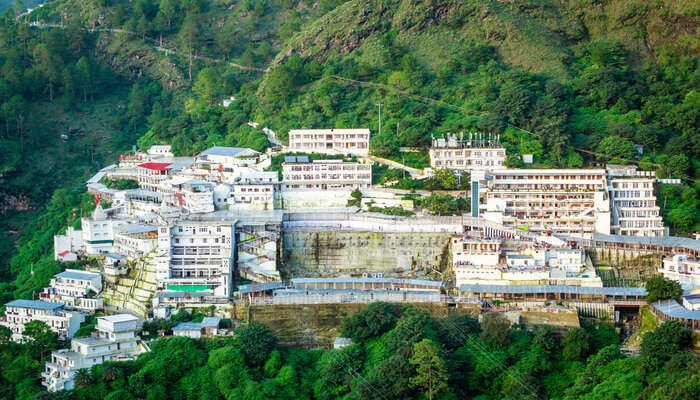 This is the second most visited shrine in the country after Tirupati Temple. This temple is dedicated to Mata Rati or Vaishnavi who is considered to be a manifestation of Mother Goddess. Pilgrims need to walk up to the shrine that is located at an altitude of 5200 ft. The pilgrims taking the journey to the shrine have the base camp of Trikuta hill. This is, without a doubt, one of the most famous temples in Jammu.
The shrine of the goddess has been established in a cave located in the Himalayan Mountains. The only mode of transport to this place is a helicopter. Other than walking, pilgrims also take resort of a horse ride when the journey gets too tiring.
Location: Vaishno Devi Temple Katra, Jammu
Timings: 5:00 am to 12:00 pm, 4.00 pm to 9.00 pm
Entry cost: Free
---
5. Shankaracharya Temple – One That Is Historically Rich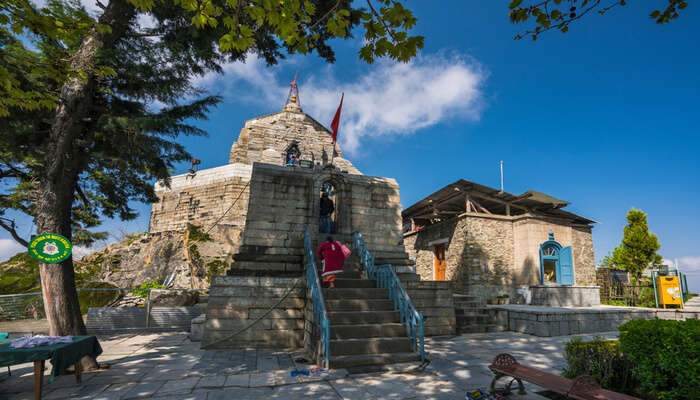 Located in the south-eastern part of Kashmir, the temple is dedicated to Lord Shiva and is the perfect display of ancient architecture of Kashmir. Being located on the Gopadari Hill, the temple is a rock solid foundation with an octagonal basement with 13 layers. Being built in 371 BC, it dates to an ancient history, however has witnessed several renovations and repair throughout time.
The shrine has been built in a circular chamber while offers breathtaking view of the beautiful Kashmir valley with pristine lakes and the magnificent Himalayas.
Location: Shankaracharya Hill, Srinagar, Jammu & Kashmir
Timings: 8:00 am to 8:00 pm. Cars are not allowed after 5.00 pm
Entry cost: No entry fee
6. Peer Kho Cave Temple – A Stunning Location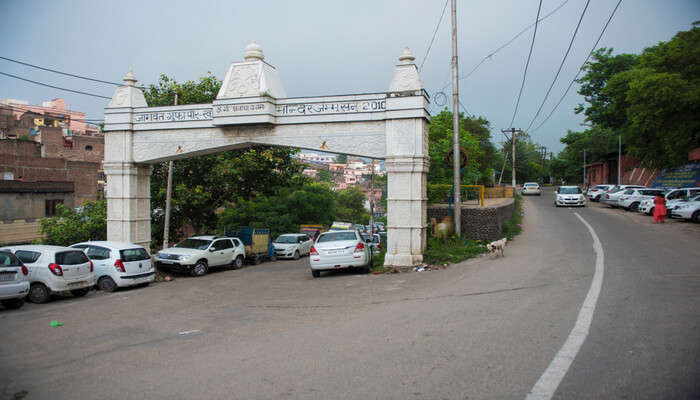 Looking for a divine dip to serene spirituality, the well known Peer Kho Cave Temple is a must visit. It lies on the River Tawi banks and is dedicated to Lord Shiva. The temple is also well known as Jamwant Cave among its worshipers. This is due to the strong belief of Jamwant, the Ramayana character used to meditate in the cave.
Being places in acacia forest in between the rocks, the temple is worshiped by thousands of followers. Most of the pilgrims are seen visiting this save during Shivaratri which is celebrated with great enthusiasm.
Location: Tawi River, Jammu City, Jammu & Kashmir
Timings: 5:00 am to 7:00 pm
Entry cost: No entry fees
7. Avantipur Temple – Inspired From Greek Architecture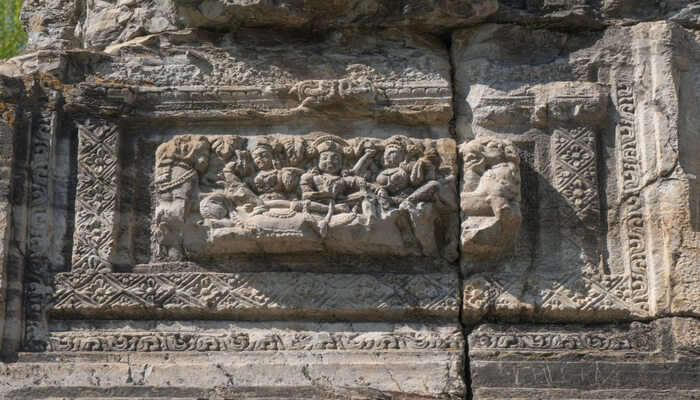 The exquisite artwork temple is located in the south-east direction of Srinagar. It reflects the exquisite artwork that is true to its style. Comprising of an ancient history, it is believed to have been constructed by King Avantivarman who was a devotee of Lord Surya. As a result, the temple has been dedicated to Lord Surya. Along with this temple, two other small temples were also designed and executed with planning.
While one has been dedicated to Lord Shiva, the other has been dedicated to Avantiswami Temple. By reflecting a display of Greek architecture, the main temple is widely popular for the beauty it exhibits and the exceptional carvings featured here.
Location: Awantipora, Jammu
Timings: Open 24*7
Entry cost: Free
8. Bahu Fort And Temple – Amidst Scenic Beauty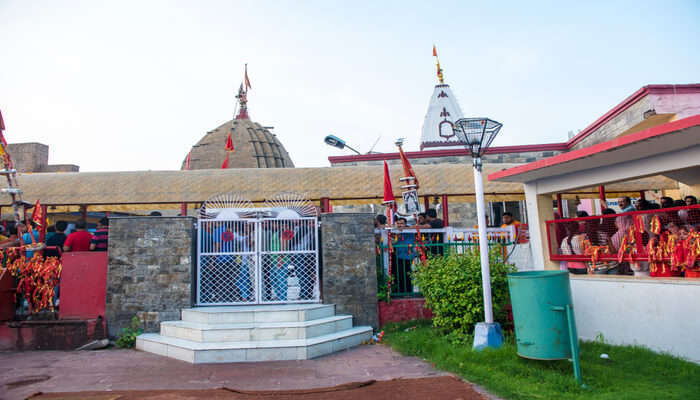 Similar to Peer Kho Cave, Bahu Temple too is situated on the banks of river Tawi in the city of Jammu. A temple which dates back as long as 3,000 years is indeed worth visiting. Being constructed initially by Raja Bahulohan, the fort was constructed with a temple as well. The temple has been dedicated to Goddess Kali that is highly popular among tourists from all over the world.
While this temple can be visited all through the week, Sundays and Tuesdays are highly reverential and sees maximum footfall. Being constructed at one of the scenic places of Jammu, the temple visitors can experience the beauty of true nature with hills, waterfalls and terraced gardens. Do visit this attraction when looking for famous temples in Jammu.
Location: Gorkha Nagar, Jammu
Timings: 5:00 am to 10:00 pm
Entry cost: Adult-INR 10, Child-INR 5
9. Sharada Mataji – Mythologically Prominent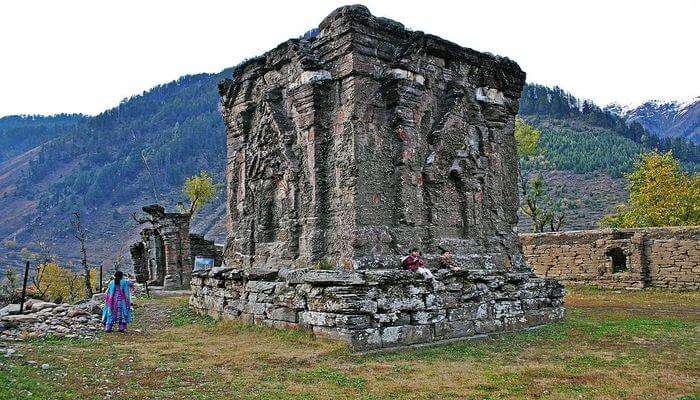 This ancient Sharada Mandir is situated on the banks of Kishanganga River. The temple was built by people who were displaced from this place post India partition. These individuals have now settled in Bantalab located in Jammu. A temple has been built similar to the one that was there in Pakistan.
The temple has been dedicated to Sarada Devi who can be recognized better by the name of Goddess Saraswati. It represents the spiritual location of Sati's right hand that fell in the location. It remains as a significant creation both spiritually and politically.
Location: Sharada Village, Neelam Valley, Jammu
Timings: 7:00 am to 8:00 pm
Entry cost: Free
10. Kol Kandoli Temple – Based On Vaishno Devi Temple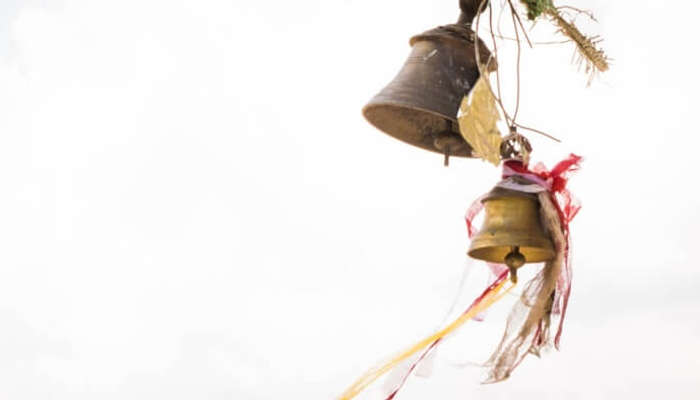 This temple is located in the city of Nagrota and is built to pay reverence to the Goddess Vaishno Devi. There are various mythological stories linked to this temple that make it so special. It is said that visiting this temple is always a good idea prior to beginning the journey towards the shrine of Mata Vaishno Devi. You can visit this temple in order to get the first glimpse of Vaishno Devi. Location: Nagrota, Jammu and Kashmir 181221 Timings: 5:00 am to 9:00 pm Entry cost: NA