Temples are a synthesis of the art performing sacred ordinances to create spiritual links between humans, deities, and celestials. It is a place of worship defining the identity of a place, religion, or culture. For those who are seeking to be adorned by the architecture, ancient history, and man-made beauty, Sikkim is the perfect holiday destination to be at. There are many temples in and around Sikkim where you can plan your visit.

Sikkim is widely known as a popular Indian state having splendid hill stations, tropical surroundings, and pleasant aura. Adding up to the immense natural beauty, there are enormous old age religious sites and ancient temples in Sikkim attracting plethora of travellers, all over the globe. Behold the heavenly kingdom for prehistorical existence, incredible architecture, lush green surroundings, and divine blessings. In the recent years, it has transformed into a major tourist attraction explored by those who seek to experience diverse cultures and traditions of different cities, states and countries of the world.
Most Popular Temples In Sikkim
One may find plenty of phenomenal temples in Sikkim adding up immense charm to the city and redefining tourism of Sikkim. Below is a list of temples in Sikkim you must add in your itinerary.
2. Thakurbari Temple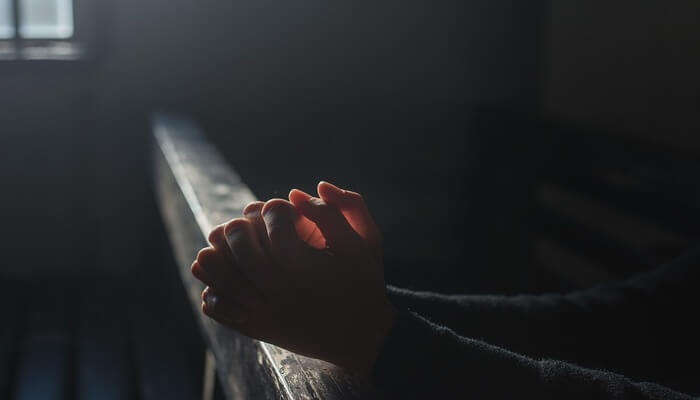 Thakurbari Temple is an ancient temple in Sikkim, located in the heart of the town. It is dedicated to enormous major deities of the hindu culture in Gangtok. The spiritual ritual of Chhath Puja is celebrated lavishly by the temple committee and locals. It is said to be a renowned Hindu festival dedicated to the Sun god, Lord shiva. During the months of November, February, March, and June, precious light and sound show is organized at late hours amusing all. It is surely the best time to visit the ancient temple in the Indian state of Sikkim.
Location: MG Marg, Arithang, Gangtok, Sikkim 737101
Timings: 6.00am to 8.00pm
3. Kirateshwar Mahadev Mandir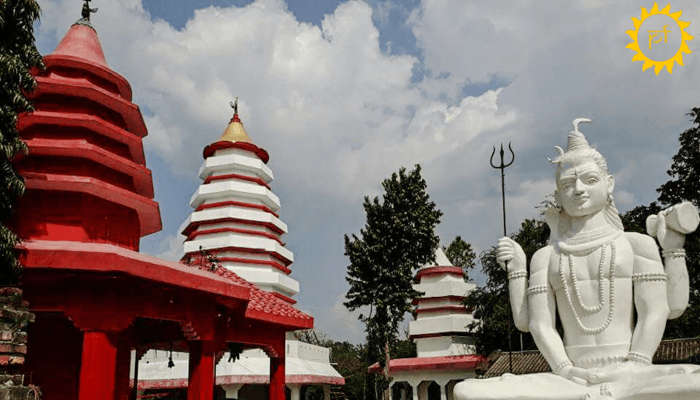 The Kirateshwar Mahadev Mandir is one of the historical temples of Sikkim, located in the Legship. It is also as Shiv temple by the Kirati people of the state. The renowned religious destination is dedicated to the Lord Kirateshwar, beautiful incarnation of Lord shiva as a hunter. Travellers flock in large numbers to the pilgrimage during the months of November to December to lavishly celebrate Bala Chaturdashi and Shiv Ratri in February or March, every year. If you are seeking to experience it all, plan an excursion to Sikkim accordingly.
Location: Legship, Sikkim 737111
Timings: 7.00am to 9.00pm
4. Ganesh Tok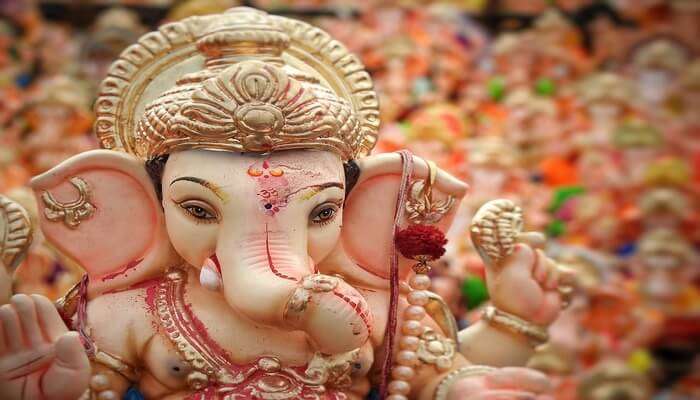 Located on a hill in Gangtok, Ganesh tok is one of the renowned temples of Sikkim. The small temple is commonly known to be dedicated to the Hindu god, Lord Ganesha. It is a surreal place well decorated with multicolored prayer patakas resembling rainbow, becoming the trademark of the religious pilgrimage. Despite the tiny structure, it offers circular balcony and a lounge with panoramic picturesque views of Tashi hill. Thus, one must experience the astounding scenic beauty and divinity of the place.
Location: Gangtok, Sikkim 737103
Timings: 6.00am to 7.00pm
5. Solophok Chardham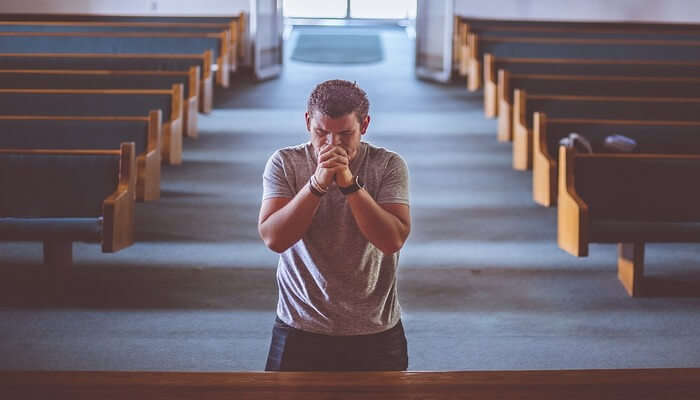 The Solophok Chardham is one of the most famous temples in Sikkim built by the state government to increase religious tourism in India. It is considered to be a major pilgrimage destination situated on the top hill of Solophok in Southern region of Sikkim. The temple complex has a glorious incarnation of Lord Shiva along with the idol of Lord KIrateshwar. The temple was structured with a sole motive to place Sikkim in the conscious minds and hearts of Indians worldwide.
Location: Solophok, Namchi, Sikkim 737121
Timings: 6.30am to 8.00pm
6. Shirdi Sai Mandir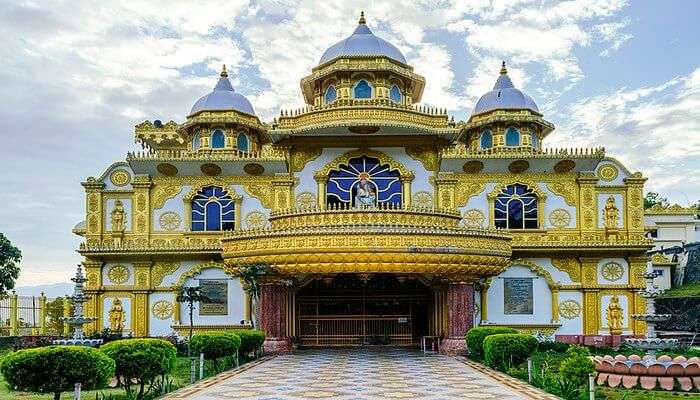 Located in the state of Sikkim in Namchi, Shri Sai Baba Mandir is a popular hindu temple dedicated to Lord Vishnu. The structure has a two storied golden colored building shining in the daylight. The modern marvel has been taken to a notch by the large statue of Shri Shirdi Sai Baba. One must walkway around, adoring spectacular interiors, unique religious scriptures, and glorious statues. The Sikkim temples providing spiritual solace neer fails to amaze anyone.
Location: Agam Gram, Namchi, Sikkim 737126
Timings: 6.00am to 8.00pm
7. Shri Viswa Vinayaka Mandir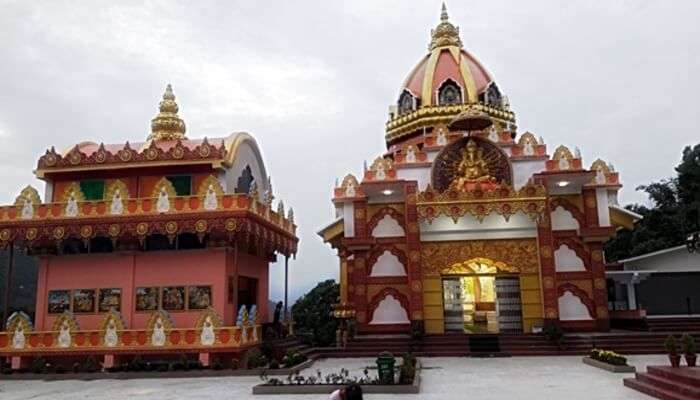 Shri Viswa Vinayaka Mandir is a glorious place built on Rhenock Rungdung in the eastern region of Sikkim. It is well known to be dedicated to the hindu god, Lord Ganesha. The complex comprises mythological shivlings and statues of Samudra Manthan surrounded by lush green valleys of Sikkim. If you are desiring an escape from the bustling city life, the Ganesha Mandir is totally the place for you.
Location: Reshi, Sikkim 737133
Timings: NA
8. Samdruptse Shiva Temple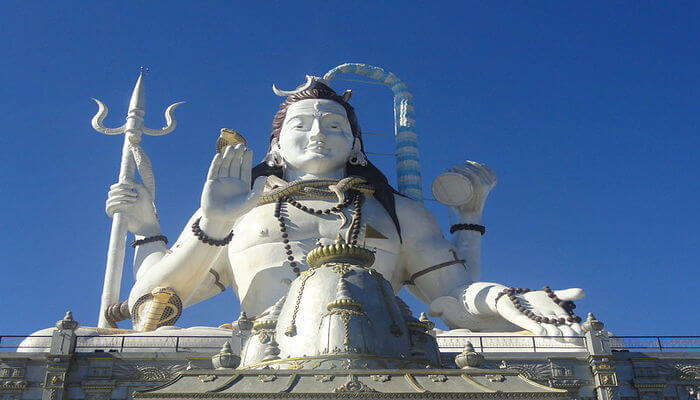 Another entry in the list of popular temples in Sikkim is the Samdruptse Shiva Temple, located on the Samdruptse hill, near Nmachi in the Indian state. The complex towers a giant statue of Lord Shiva at the center being an ultimate attraction for travelers. It is known to be visited by thousands of Hindu devotees every year. The immaculate and peaceful atmosphere turns it into an ideal destination to spend a relaxing weekend in Sikkim.
Location: Namchi, Sikkim 737126
Timings: 9.00am to 5.30pm